Deprecated: Function get_page_by_title is deprecated since version 6.2.0! Use WP_Query instead. in /home/demo.cosmoswp.com/public_html/wp-includes/functions.php on line 5453


Et leo duis ut diam quam nulla porttitor massa id. Vitae auctor eu augue ut lectus arcu. Neque vitae tempus quam pellentesque nec. Volutpat consequat mauris nunc congue nisi.t Quam nulla porttitor massa id neque aliquam vestibulum morbi blandit. Amet consectetur adipiscing elit duis.

For large or unique campaigns please email [email protected] for requests-for-proposal and additional pricing information. 
Address: Lorem 142 Str., 2352, Ipsum, State, USA

Phone: +33-257634 534
If you would like to partner with CosmosWP at our next event, contact us at [email protected].
Purus viverra accumsan in nisl. Quis blandit turpis cursus in hac habitasse platea fuss-free udin tempor id eu nisl nunc mi ipsum imperdiet massa,
Et leo duis ut diam quam nulla porttitor massa id. Vitae auctor eu augue ut lectus arcu. Neque vitae tempus quam pellentesque nec. Volutpat consequat mauris nunc congue nisi.t Quam nulla porttitor
Et leo duis ut diam quam nulla porttitor massa id. Vitae auctor eu augue ut lectus arcu. Neque vitae tempus quam pellentesque nec. Volutpat consequat mauris nunc congue nisi.t Quam nulla porttitor
Et leo duis ut diam quam nulla porttitor massa id. Vitae auctor eu augue ut lectus arcu. Neque vitae tempus quam pellentesque nec. Volutpat consequat mauris nunc congue nisi.t Quam nulla porttitor
Et leo duis ut diam quam nulla porttitor massa id. Vitae auctor eu augue ut lectus arcu. Neque vitae tempus quam pellentesque nec. Volutpat consequat mauris nunc congue nisi.t Quam nulla porttitor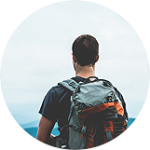 Et leo duis ut diam quam nulla porttitor massa id. Vitae auctor eu augue ut lectus arcu. Neque vitae tempus quam pellentesque nec. Volutpat consequat mauris nunc congue